Please use the following form for contacting the artist.
Let me help you achieve your artistic goals.
Replies are generally answered within one business day.
If you wish to provide additional information along with your message such as a mailing address or areas of interest such as when new paintings are available, please do so in the comments section of the contact form. Thank you. I look forward to hearing from you.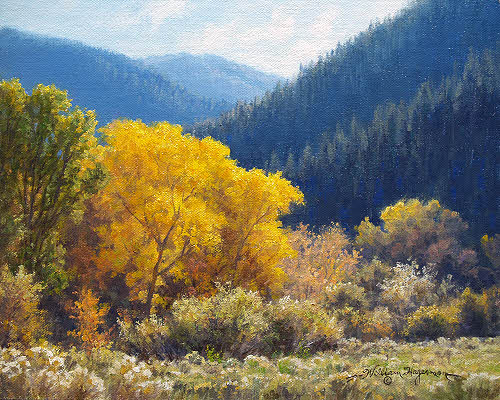 Autumn's Bold Contrast 8×10 oil by William Hagerman