Art Classes and Lessons in Greenville, TX and other North East Texas Communities
Monthly Oil Painting workshops at Hobby Lobby with William Hagerman

Hobby Lobby stores located in Greenville, Longview and Tyler, TX  provide the perfect location and atmosphere for taking art classes. These once a month all day workshop sessions conducted by William Hagerman will help you to achieve your artistic goals in the right ways. The class is flexible depending on the needs of each student with individual instruction and group lecture.
The classroom has ample room for approximately 7-10 students and the added convenience of available art supplies for purchase through Hobby Lobby. Learn to express your creativity in oil paint by contacting William and signing up today. (subject to available class openings)
SERVING THE FOLLOWING TEXAS COMMUNITIES AT HOBBY LOBBY
Greenville, Longview, and Tyler, TX.
OTHER LOCATIONS
 Winnsboro, TX and Midland, TX
Current Schedule: Times will be updated for each month.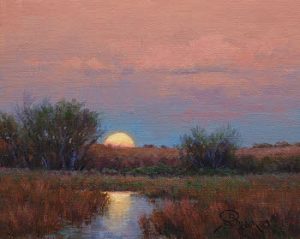 Greenville, TX Hobby Lobby Every 2nd Tuesday of the month | 9:30am – 4:00pm $110.00
Longview, TX Hobby Lobby
Friday January 17, 2020 | 9:30am – 4:00pm | $110.00
Saturday January 25, 2020 | 9:30am – 4:00pm | $110.00
Tyler, TX Hobby Lobby  Saturday January 11, 2020 | 9:30am – 4:00pm | $110.00
Winnsboro, TX  Contact me for schedule. $110.00
For additional information and to sign up for a class, please contact me and I will be glad to assist you.
Learning to oil paint may seem like a daunting task at first, however, with 37 years experience the art instruction William provides will make even the most apprehensive student feel confident! In the words of one of his students expressing appreciation it was said, "I think you are a great artist and instructor. I appreciate you sharing your knowledge and your kind pleasant way of teaching."
About the Art Workshop Classes

These monthly art class workshops are for adults and are designed for painters at all levels of experience. Each workshop session will focus on a specific aspect of oil painting during the morning. The afternoon session is flexible allowing for each student to work on their own projects. Other times the class with returning students will be devoted to a full day of  painting on their own projects. William takes pride in offering great instructional support and encouragement for all his students. You will learn the following based on your painting projects and goals.
Color theory and how to analyze and mix color
Materials and how to use them
Tips and tricks for drawing as it relates to painting
Composition and Perspective
Class Cancellation and Refunds
We all can expect the unexpected from inclement weather to illness and other events that may prevent you from attended a scheduled class. However, due to the nature of the workshop there is a cancellation policy.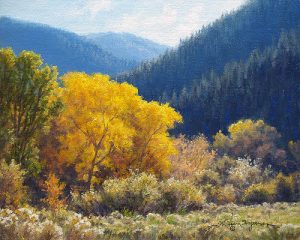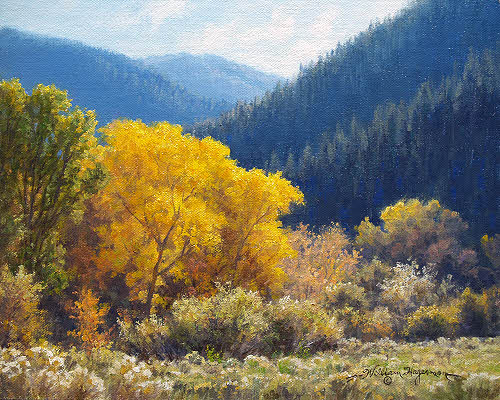 Please be mindful, that once you register, either by phone, email or web form (if available) you are committing yourself to attend. This allows me to know how many will be attending any given workshop and to make all necessary preparations for the class.
Cancellations must be made as soon as possible for a refund. However, cancellations made 7 days or less prior to the class start date cannot be refunded. If the instructor cancels for any reason or if inclement weather is an issue such as icy road conditions the class will be rescheduled. If you cannot attend the rescheduled session then you will receive a full refund.